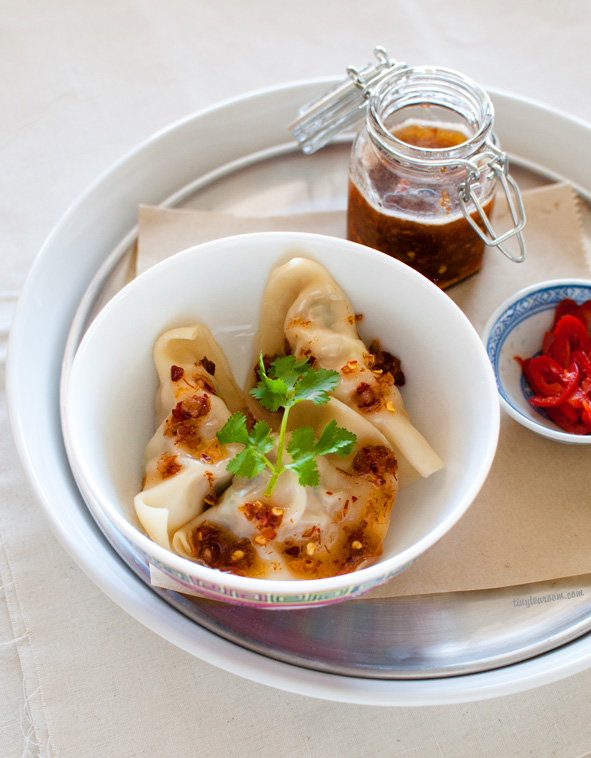 It is very rare that I breakaway from my beloved cookbooks and try out a recipe on my own. I am a semi-confident cook but I am not so sure about my abilities in recipe developing. If you followed my last two postsyou'll know that I am trying to be more fearless in the kitchen. I am attempting recipes that challenge me, in this case, I put a bet on myself that I could make a dumpling recipe that could become a weeknight staple.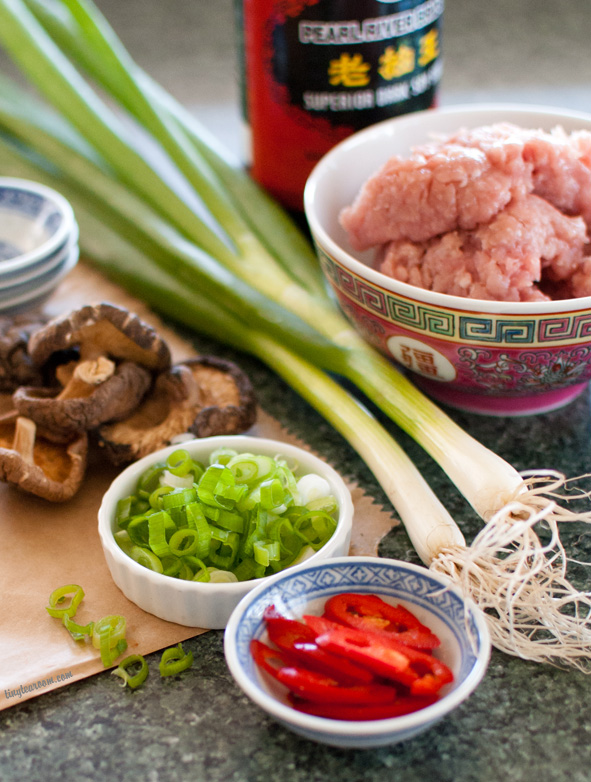 My first attempt was meagre and needed some fine tuning. My second attempt was more acceptable. We had some friends coming over for dinner and I used the third attempt with some further tweeking to make these delicious and easy dumplings. They were perfect. My friends and I felt like we were eating like kings and queens.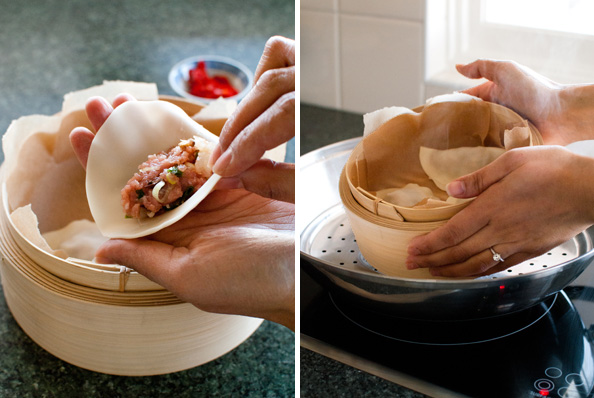 I have since fried them like a gyoza and wrapped them into wonton dumplings. I've dipped them into soy sauce and smothered them in my Homemade XO Sauce. Whichever way that I have served it I have been very happy with it. If you ever try out these dumplings please let me know how you go.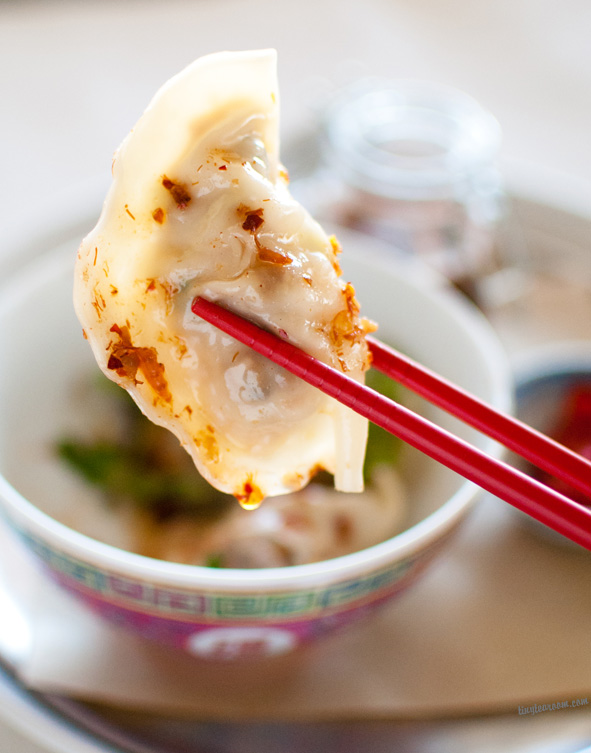 Easy Homemade Dumplings
300g lean pork or chicken mince
150g raw prawns, diced
6 dried chinese mushrooms (shiitake will do)
2 spring onions, sliced finely
1 tablespoon light soy sauce
1 teaspoon sesame oil
1 teaspoon salt
30 gow gee wrappers
Place dried mushrooms in a bowl and pour a cup of boiling water over it. Allow it to sit for 30 minutes. When ready, remove the stalks and finely dice the mushrooms. In another bowl mix all of the ingredients together (except for the gow gee wrappers). Leave in the fridge for 30 minutes. When ready, place a tablespoon of mixture in the middle of wrapper, moisten the edges with little bit of water, fold in half to make a half-moon shape. Place the dumplings in a steamer for 8-10 minutes.