Caramel Macadamia Cheesecake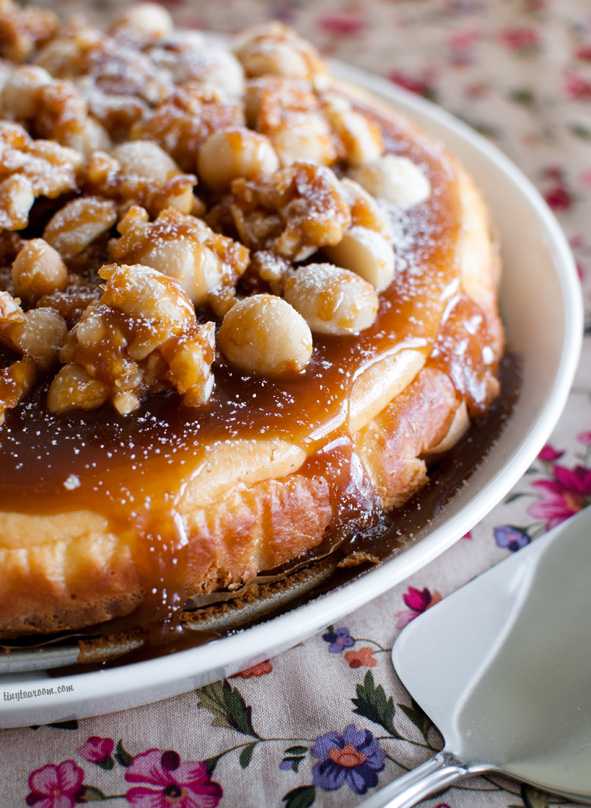 I've been missing-in-action for the past couple of months. It's been a rather stressful time for me. I had many existential questions and made some serious adjustments in terms of my career. Unfortunately food blogging took a backseat whilst my mind was cluttered by indecision, worry and doubt.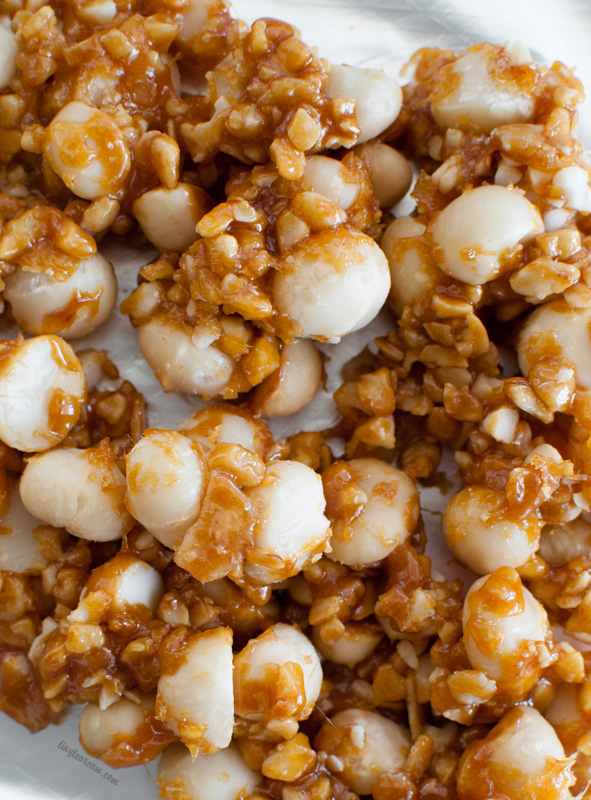 During this rather turbulent time I questioned whether I should continue to blog. Self-doubt is just as crippling as a broken leg. It is also the mother of creativity. So I'm going to keep trying and like a very good friend told me about putting ourselves out there, "It flexes the fear muscle."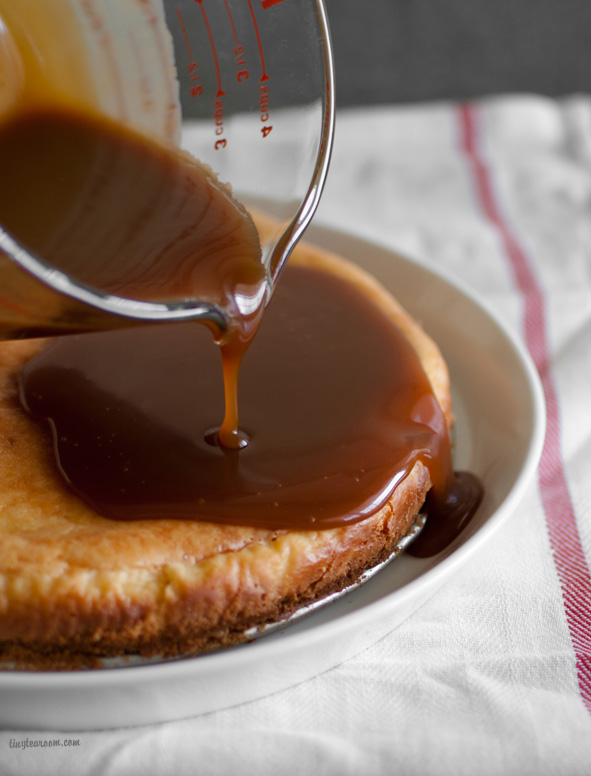 I found this recipe a while ago and have always wanted to give it a try, but I was too afraid of failing. I had never made cheesecake before and this was four recipes in one. It looked like Mt Everest to me. I decided in a moment of clarity, "What the hell". It turned out fantastic and I can't believe I thought this was so difficult. It was easy but the kitchenlook like a hurricane had passed through it.The cheesecake was a breeze and didn't crack. The brittle was divine and I'm definitely making this as a snack by itself. However with the amount of sugar in this recipe I had to brush my teeth straight after and will have to go without sugar in my coffee for a century.
Caramel Macadamia Cheesecake
Recipe adapted from Ottolenghi – The Cookbook
Cheesecake
500g Philadelphia Cream Cheese, at room temperature
120g caster sugar
1 teaspoon vanilla extract
4 large free-range eggs, lightly beaten
100g sour cream
icing sugar for dusting
Biscuit Base
160g digestive biscuits
40g unsalted butter, melted
Nut Brittle
150g macadamia nuts
100g caster sugar
Caramel Sauce
65g unsalted butter
160g caster sugar
100ml thickened cream
1/ Preheat the oven to 140°C. Lightly grease a 20cm springform cake tin and line the base and sides with baking paper.
2/ For the biscuit base, place biscuits in a food processor and whiz to a fine crumb. Mix with the melted butter. Transfer to the lined cake tin and flatten with the back of a spoon.
3/ For the cheesecake batter, beat together the sugar and cream cheese with an electric whisk. Gradually add the vanilla extract, eggs and sour cream. Whisk until the batter is smooth. Bake for 70 minutes, a skewer inserted in the centre should come out with a slightly wet crumb. Allow to cool to room temperature, then remove tin.
4/ For the nut topping, scatter the nuts over a baking sheet and roast in the oven at 140°C for 15 minutes or until golden. Remove from the oven and allow to cool. Line another baking tray with aluminium foil. Place the sugar in a medium-sized saucepan. Heat sugar on low heat until it turns a golden caramel. Do not stir at any stage. Carefully add the toasted nuts and mix gently with a wooden spoon. When most of the nuts are coated in caramel, pour them on to the lined tray and leave to set. Break and chop them very roughly with a large knife.
5/ For the sauce, put the butter and sugar in a small saucepan and stir constantly over a medium heat with a wooden spoon until it becomes a smooth, dark caramel. Once the desired colour is reached, carefully add the cream while stirring vigorously. To stop the caramel from browning further pour it directly into a glass bowl and leave to cool.
6/ To finish the cheescake, spoon the sauce in the centre, allowing it to spill over a little. Scatter the caramelised nuts on top and dust generously with icing sugar. The cheesecake will keep in the fridge for 3 days.