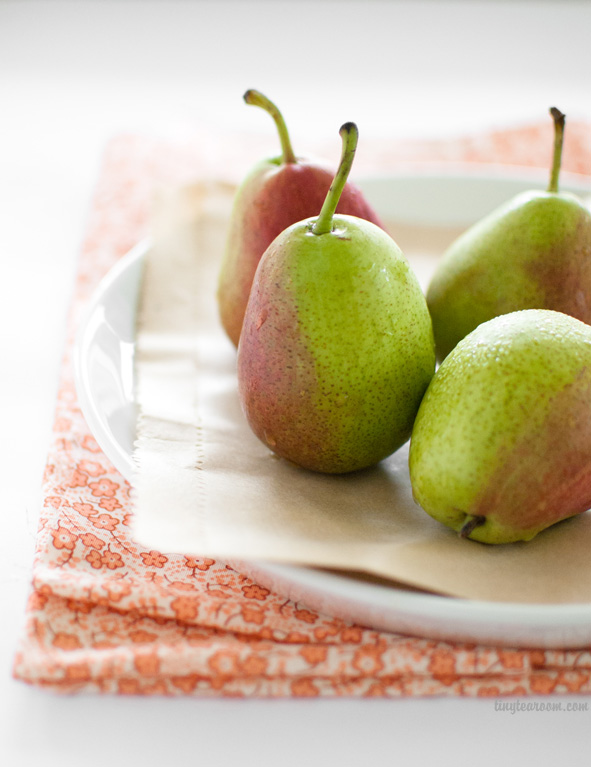 Autumn is finally in the air. The temperature has dropped and the big fluffy blankets are carefully lugged from the top of the cupboards. Autumn is my favourite season. The trees change to beautiful colours and I am convinced that the setting sun is a deeper amber. I can virtually hear the southern hemisphere take a deep sigh and bring in the cool winds and soft rain.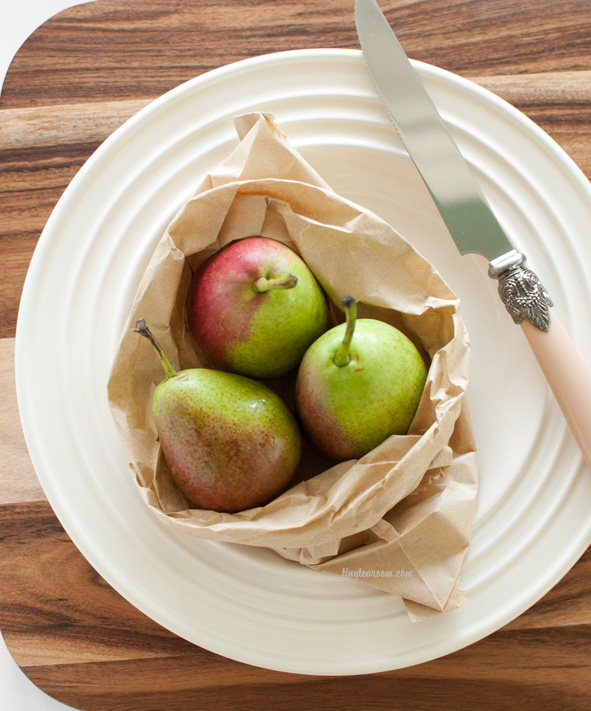 I spotted these gorgeous tiny pears in the fruit market and it reminded me of the promise I made earlier on in the year. It was to be more mindful about what I was eating and where it was coming from. It did not make any sense to buy garlic flown in from China when we were growing perfectly tasty ones here in Australia. It is wasteful to fly in cherries from all around the world for them to only arrive badly bruised and almost spoiled.
Thank goodness the Australian government has made it mandatory for stores to indicate the country of origin for all fruit and vegetables.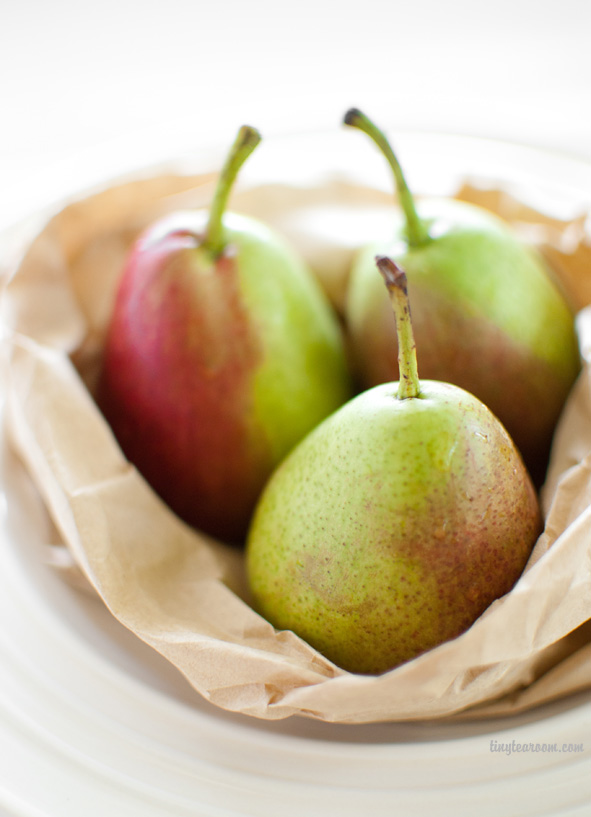 I am also watching where every dollar is spent. It made perfect sense to eat seasonally and therefore frugally. I am also an avid reader of Brydie's delightful blog CityHippyFarmGirl. She is a great source of information and inspiration about eating responsibly.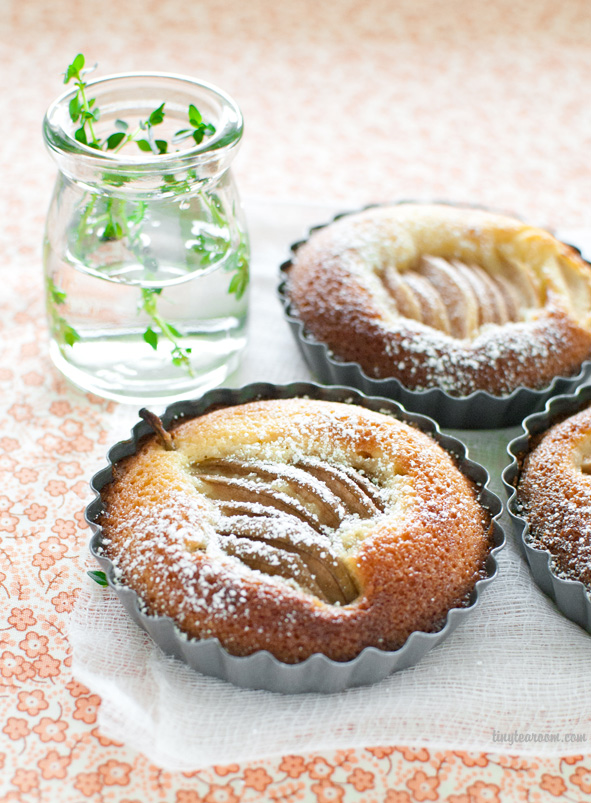 These wonderful No Pastry Pear Tarts smelled amazing when they were baking in the oven. I sat by the oven watching them turn a glorious shade of gold, just like the trees outside my window.
No Pastry Pear Tarts
Recipe adapted from Faking It
Makes 6 small tarts
180g unsalted butter
50g plain flour
180g pure icing sugar
100g almond meal
3 large free-range eggs, beaten
3 small pears, thinly sliced
icing sugar, to dust
Preheat the oven to 200°C. Lightly butter six 8cm round tart tins. Melt the butter in a small saucepan over medium heat until golden brown, do not allow it to burn. Set it aside to cool. Sift the flour and icing sugar into a bowl and gently stir in the almond meal, melted butter and eggs. Divide among the tart tins and place pear on top. Bake for 10 minutes. Reduce heat to 170°C and bake for another 5 minutes or until golden. Dust with icing sugar and serve with a cup of tea.
All images © tinytearoom.com