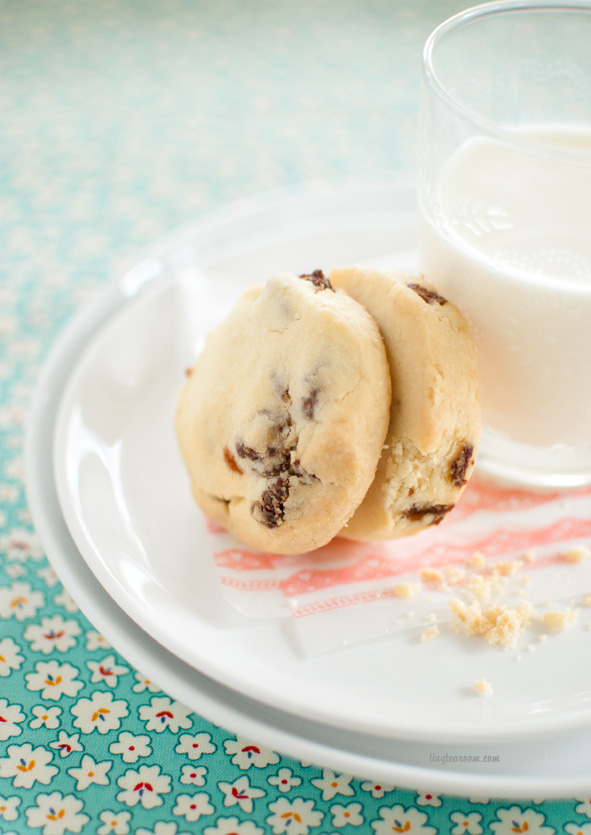 There are many ways one can show that they care. You can shower your loved one with hugs and kisses, send a lovely bunch of flowers or splash money around like it grows on trees. I can think of nothing more loving than to nurture a batter from mixer to oven and watch it turn to golden magic and then carefully decorate it. It brings me supreme joy.
It also exists in the little things. The small gestures. It makes me happy to make my partner his morning coffee, pick up the mail or iron his shirts. He shows his love by taking out the trash, doing the laundry and cleaning the dishes.
One day he was having a hard time at work and I didn't know how to comfort him. It wasn't enough for me to give him a big hug and a gentle pat on the head. I wasn't brought up to show my love with grand gestures. So, I put the oven on and started to make his favourite shortbread. Whilst I was putting together the recipe I remembered he loved dried strawberries, so I tipped a small handful of them into the dough… only because I care. These brought a smile to his face and helped wipe away the stresses of the day.
I also made them for his parents when they paid us a visit. They were an absolute hit.
Strawberry Shortbread
Makes approx 24
250g unsalted butter, room temperature
100g caster sugar
250g plain flour
125g cornflour or rice flour*
1/2 cup of your favorite dried fruit (optional)
Preheat the oven to 160°C. In an electric mixer, cream together the butter and sugar, then sift in the plain flour and cornflour gradually, mixing briefly between each addition, until it binds together. Add the dried fruit. Gently knead until just smooth (do not over-work). On a floured board, roll out the dough to approximately 5mm thick then cut with a cookie cutter. Place the shortbreads on a baking sheet lined with baking paper and cook for 15-20 minutes. Sprinkle with some sugar and allow to cool for 10 minutes before transferring to a wire rack.
*Rice flour will give a granulated, crunchy result. Cornflour produces biscuits that melt in your mouth
All images © tinytearoom.com