Pain Façon Beaucaire – Making french bread with only 4 basic ingredients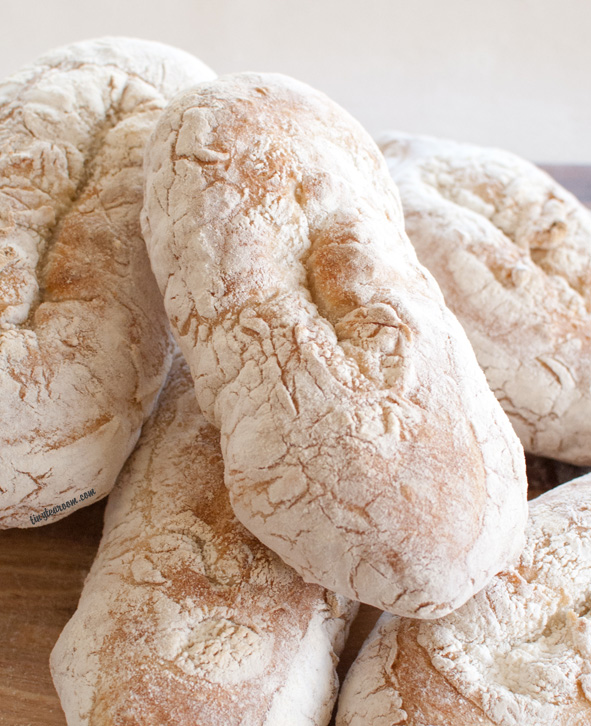 Carrying on from my previous post, my fascination with homemade bread continues. I am currently in my second week of of nurturing a sourdough starter and it is bubbling away beautifully. I am too impatient to wait to the third week to make bread again so I pulled out this recipe from Richard Bertinet's book, Dough. This is a fabulous book for novice bread makers like myself. The book concentrates on technique and timing. There are some great informative step-by-step pictures and includes an in-depth 30 minute DVD. The book uses fresh yeast, I was unlucky on my last visit to the local deli, they had run out of fresh yeast and were not getting a delivery until the following week. With some advice from a friend on twitter I substituted it with instant dried yeast.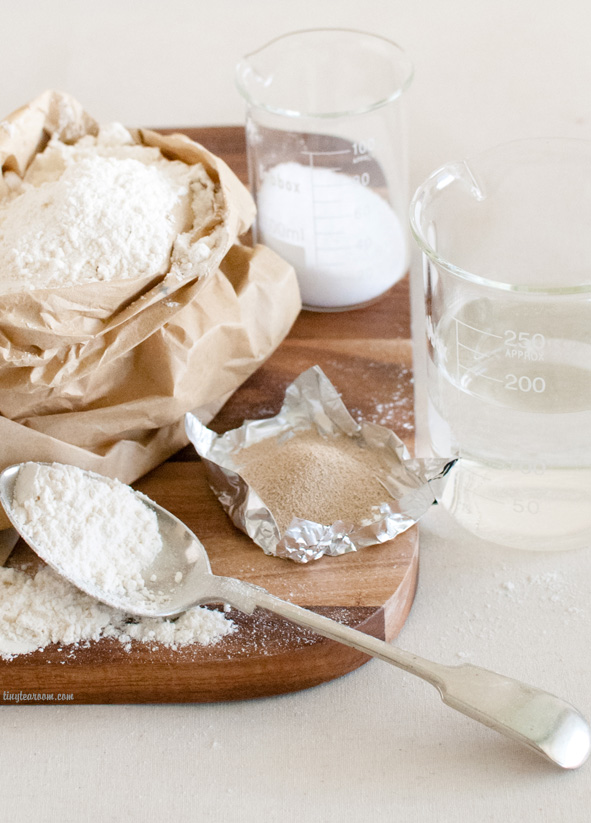 The result was glorious. This gorgeous bread was made with only 4 ingredients. It created a wonderfully chewy, soft, light as air crumb and the crust is thin and delicate, reminiscent of ciabatta. The whole process didn't take more than 2 hours. All of the hard work was in the first 30 minutes and the rest of the time the dough was rising in my microwave.
The unusual thing about this bread is its shape. The slit in the middle is deliberate and makes for a very sexy roll of bread.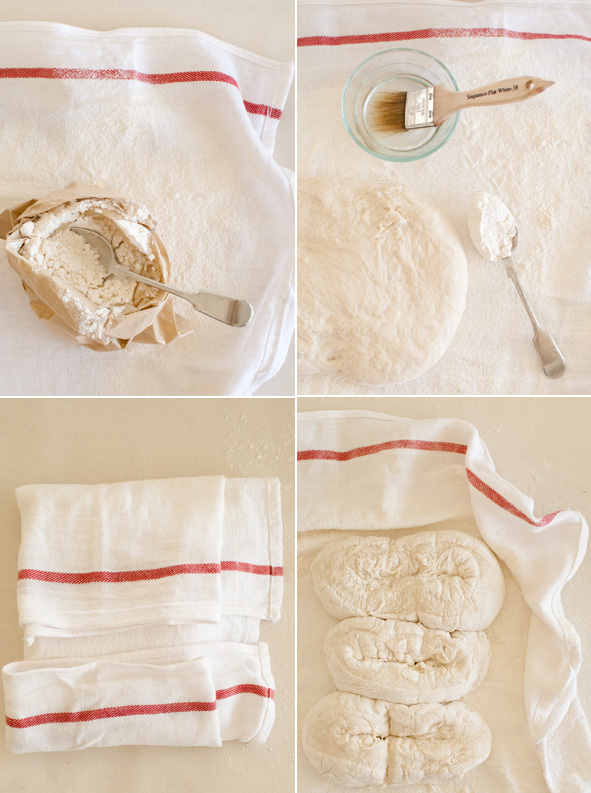 Pain Façon Beaucaire
Ingredient
500g unbleached bread flour
350ml (350g) water at room temperature
2 teaspoons (5g) instant dried yeast
2 teaspoons (10g) fine sea salt
In a mixing bowl, whisk together the flour and the yeast. Add the salt and water. With a wooden spoon combine ingredients until it just comes together. Scrape the mixture onto a lightly floured board and knead the dough until the gluten is fully developed (approx 20 minutes – try not to add more flour). Place the dough into a lightly oiled mixing bowl and allow to rise for an hour in a warm, draft-free place.
Preheat the oven to 230°C (450°F).
When the dough has risen to double its size gently push it out to a 6″x12″ rectangle. Brush the top of the dough with some water and dust with some flour. Fold the dough over to make 6″x5″ rectangle leaving 2 inches. Brush the 2 inches with water and fold it back over the dough and seal. Layout a clean tea towl and dust it generously with flour. Lay the dough – seam side down – on the tea towel. Loosely wrap the dough with the tea towel and leave to rise for 30 minutes.
Unwrap the dough and with a sharp knife divide the dough into approx 6 pieces. Lay the pieces back onto the tea towel, wrap it back up and allow to rise again for another 30 minutes.
Bake the bread for 12-15 minutes. Cool on a wire rack.
I am submitting this to Yeastspotting